Life is Better with Alpacas!
Alpacas are calm, loving and happy to interact with people, if you are considering livestock for your farm, please consider these amazing animals
We are a fiber and alpaca producing farm and don't host farm tours but we highly recommend a beautiful farm with great tours, events and celebration planning called Infinity Farm, near Issaquah.  Another great local farm is Green Apple Alpacas in Auburn, they have tours, offer great classes and events.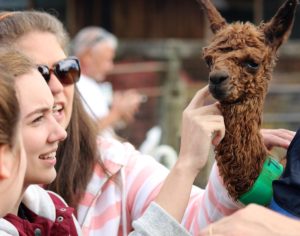 Breeding Program
Our alpaca breeding program is small, focusing on just a few select breedings a year with high hopes of producing exceptional Suri offspring that exceed breed standards and carry forward all the best traits.

Alpaca Fiber
We shear our alpacas once a year and their fiber is processed into roving, yarn or big rug yarn for crafters to use.  Alpaca fiber is used to create all kinds of clothing items like sweaters, shawls, scarves, socks, hats,  as well as rugs and other home decor items.
If you are a spinner, weaver, knitter, crocheter, fiber or felt artist, please consider trying alpaca fiber.  It is amazingly soft, comes in 16 natural colors and dyes beautifully.  Fiber artists  are hand painting alpaca, it looks amazing and sells well on Etsy and at markets.  Alpaca fleece has no lanolin like sheep's wool so allergic reactions are not an issue for those wanting to knit garments.  The fiber is fire resistant, water repellent, has excellent thermal properties, it wicks away moisture, and has antimicrobial properties .  Alpaca socks are well known for being the perfect gift for everyone.  It's a sustainable, environmentally friendly textile.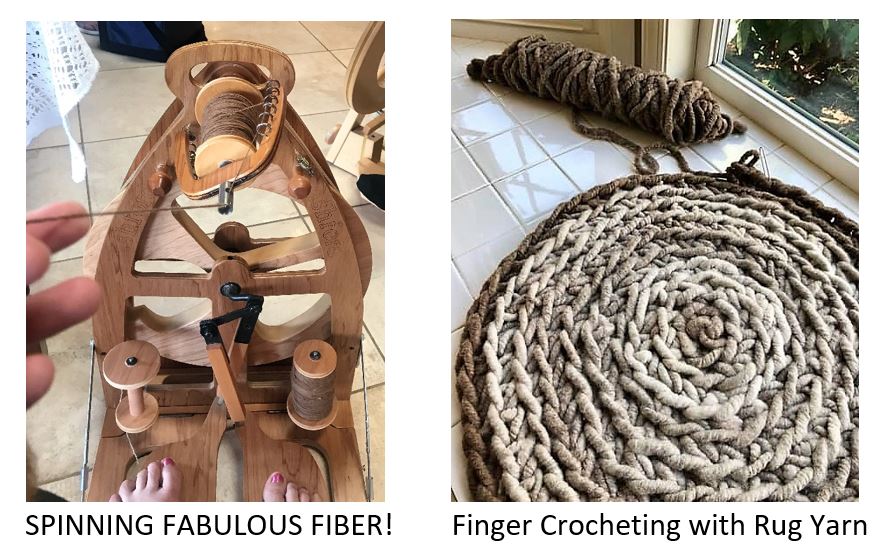 Alpaca Owner's Associations